The first full week in October is recognized as Mental Illness Awareness Week, and both Mental Health America and the National Alliance on Mental Illness (NAMI) are making stigma their topic to focus on for the week.
NAMI has launched CureStigma.org. The site provides a quiz that helps visitors assess their own stigma towards mental illness, and provides stories of hope and other resources.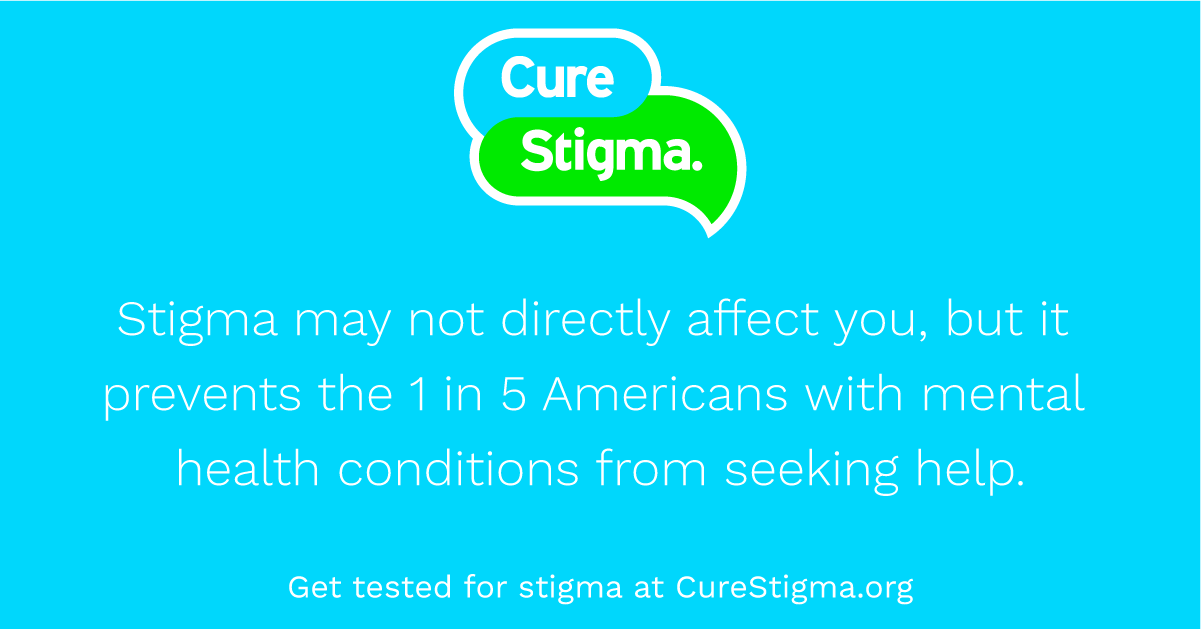 Mental Health America similarly hopes to turn the focus on reducing the stigma that still surrounds mental illness. Their site encourages everyone to take a mental health screening and share the results with others to show that checking up on your mental health is nothing to be ashamed of, and that it's okay not to be okay. They also encourage social media shares using #ThingsPeopleSaidAboutMyMentalIllness to spread awareness of the kinds of comments about mental illness that are hurtful.
While things are getting better, stigma remains a barrier standing in the way of more healthy discussions and solutions surrounding mental health. With 1 in 5 Americans affected by a mental health condition, stigma creates an environment of shame, fear and silence that prevents many people from seeking help and treatment.
For more information on Mental Illness Awareness Week, including graphics and suggested social media posts your organization can share, visit http://www.mentalhealthamerica.net/MIAW and https://www.nami.org/miaw.
Continue Reading